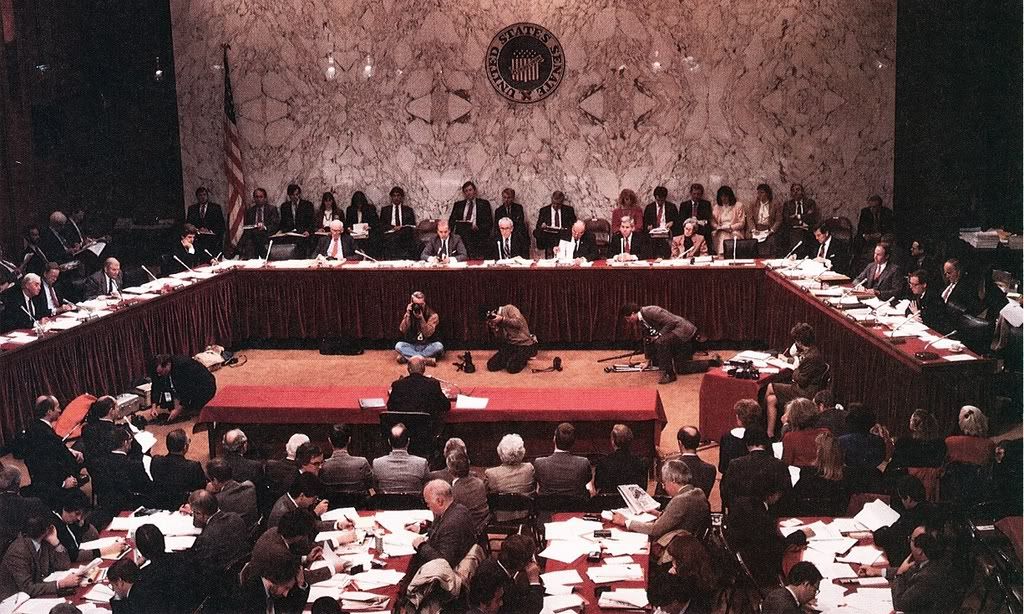 Let me get this straight: In the midst of economic ruin, Congress is taking time to hold hearings on... text messaging???
Yep. Rather than tell people to, oh, I don't know - STOP TEXTING - Congress hauls the wireless carriers into hearings and asks them why they are making so much money on text messages.
In the spirit of my occasional "Fantasy Congressional Testimony" series, I've imagined how the hearings would go if I worked for Verizon Wireless and was called before Congress:
Senator Dipshit: "Mr. Baker - can you explain to this committee why your company is making so much money on text messages?"

Me: "Because people want to text, so we are more than willing to sell them the ability to do so. Were you out the day they taught capitalism in the second grade, senator?"

Senator Asshat: "But Mr. Baker - those text messages only cost your company about 1/10 of a cent to carry, yet you are charging some customers up to 20 cents. How can you justify this?"

Me: "Well, senator, I'm glad you asked. You see, we have a nationwide team of assassins who go out and threaten to kill our customers unless they send banal, useless messages to each other about what kind of coffee they are having or how Cindy slept with Timmy last night after the football game. Our customers are so scared of being murdered by us, that they just keep texting away. You might say that we have a gun to their head."

Senator Dickfor: "Really?"

Me: "No, you moron. Believe it or not, people do not have to text at all. We've survived all but the last three years of human history without text messaging, but somehow you are treating it as if we were jacking up the prices on penicillin or oxygen. For the love of Mike, can you go 10 seconds without giving in to every sniveling, illiterate constituent of yours whose daughter racked up $900 in text charges last month and rather than pay it, they go running to you and ask that hearings be held? What the f*ck are we doing here???"

I have been told that, for some reason, I would have a tough time running for any sort of public office. I can't imagine why.